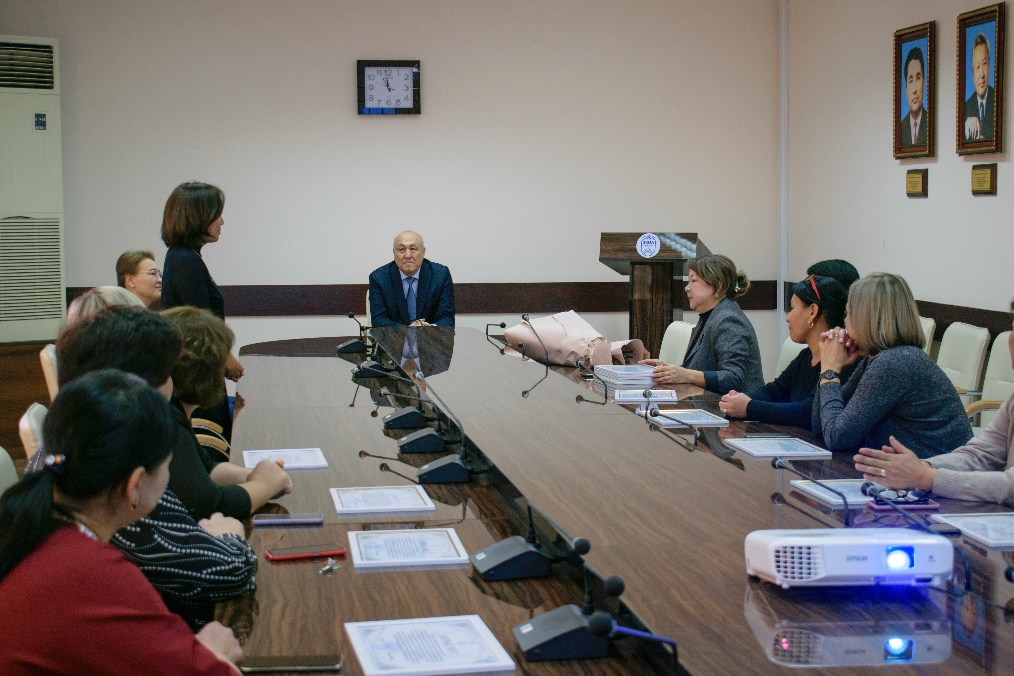 By the Decree of the Government of Kazakhstan dated October 18, 2022, an addition was made to the list of holidays in the Republic of Kazakhstan. Now Librarian's Day – October 24 will be celebrated on a regular basis.
In honor of the holiday, on October 26, 2022, an award ceremony for librarians was held in the small assembly hall of the South Kazakhstan Medical Academy, organized by the Department for Social Affairs and Youth Policy. The event was attended by the Rector of SKMA Rysbekov M. M., Vice-Rector for Financial and Economic Activities Seitzhanova Zh.
Library-cultural and educational building. The work of the library is to address the issues of formation of a comprehensively developed personality of students, assistance in the preparation of qualified specialists and scientific personnel in the labor market. Satisfying the information needs of users of higher education is a place that contributes to the improvement of the knowledge of teachers and staff involved in teaching and research activities.
Library staff are the harbingers of a spiritual discovery, a new exclamation, a new vision for the entire public. The great contribution of library workers to the systematic accumulation and preservation of mental, spiritual achievements that have developed throughout the development of mankind, to its creation for the benefit of the people! Congratulations to all our colleagues on the day of the librarian! We wish you good health, family well-being, creative success in your work! – wished the rector of SKMA Rysbekov M.M.
All employees of the library and information center were awarded letters of thanks from the rector